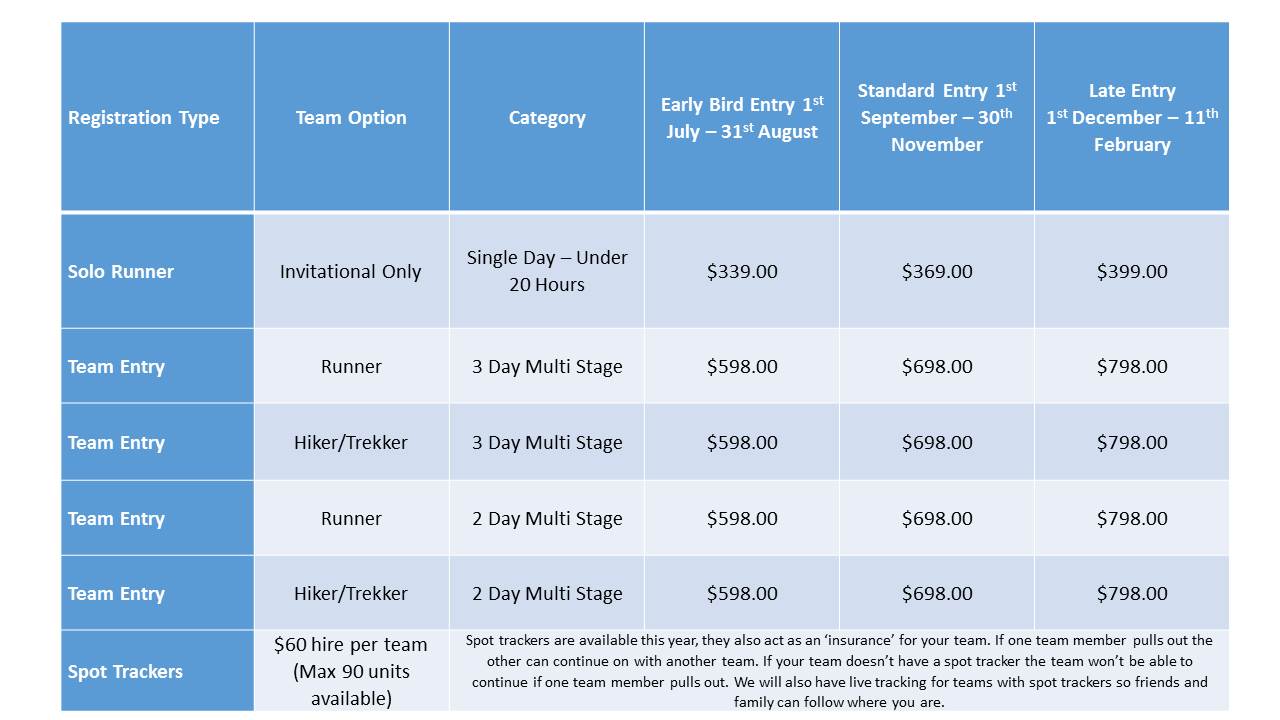 3G Spot trackers are available to rent in 2018. These little beauties have a few real benefits that you need be aware of:
They will provide up to date information of your race progress on our live race page so family and friends not at the event can see how you are progressing

They will work a a live timing system for all events

They act as a type of race insurance for team competitors. If you hire one of these beauties (which is only the size of a match box and must be kept at the top of your pack) and one team member has to withdraw the other can continue with another team and complete the event. If your team doesn't have one of these trackers and one team member can't continue both team members will have to withdraw, so why wouldn't you rent one.